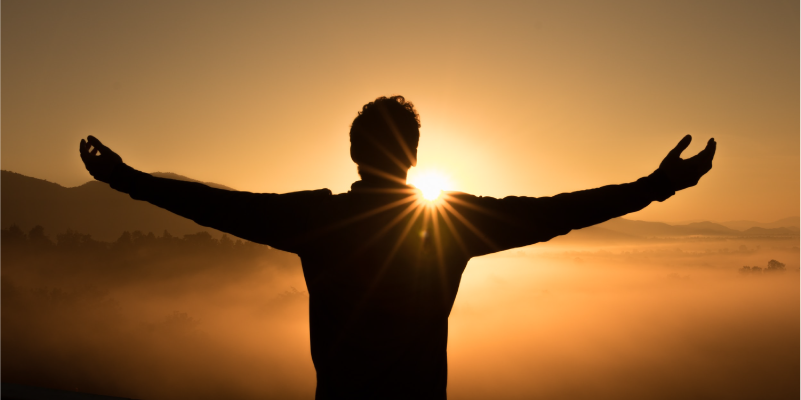 A life well lived should be a life well celebrated
In considering how best to mark the passing of a loved one, often a family may feel that there are only two options – a traditional religious service, or a wholly secular one (often referred to as a 'humanist' ceremony). 
The truth is that as individuals we all live our lives differently.  When it comes to loss, we all live with that loss differently. It follows that we should also recognise that loss outside of the constraints of a service determined by someone else, away from traditional options.  Differently. 
Having an independent celebrant-led service allows for just such a difference. It may be that the loved one who has passed was 'slightly' religious, 'slightly' spiritual, or 'slightly' atheist.  They may not have wanted a fuss (or indeed be taken on their 'final journey' on a bus).  Regardless, a celebrant-led service is an opportunity to show how much someone was loved, and is still loved, with warmth, compassion, dignity, and respecting the way that they 'wanted to go'.
It's about you.  It's about freedom.  It's about the family.  As an independent celebrant my task is to listen to you, the family; in collaboration with the funeral director, to guide you through the numerous options available; to prepare and deliver a bespoke service including choice of music, readings and poems, and appropriate symbolic gestures; and to support those affected through the often-traumatic process. 
Should you wish to organise a memorial service in addition to, or instead of, a celebration of life or funeral ceremony at any time, I will be happy to facilitate and advise.
Independent celebrants are normally recommended and retained by a funeral director who would contact the celebrant.  Following this contact, in order to support you, the family, the celebrant would conduct a home visit, or personal call by phone or over the internet, and is essential to gather the necessary information to put together a meaningful, bespoke service.  Qualified and professional independent celebrants will always maintain contact with the family. This will be throughout the initial script drafting process to post-ceremony presentation of it as a memento of the occasion.
If you wish to engage my services independently of a funeral director, please do phone me on
01244 649000
or by email using the 'envelope' link below. Alternatively, you can advise a funeral director that you wish me to conduct the ceremony and they will contact me directly.